---
Dental Bridges
Losing a tooth due to trauma, decay or gum disease can affect eating, and aesthetics leading to physical discomfort as well as social anxiety.
Our highly experienced GDC registered Stretford dentists will be able to provide you with dental bridge treatment that is right for you. This is all done in our modern CQC regulated practice that was designed to provide the most relaxing experience possible.
Why choose us for dental bridges?
✔ Great prices – Benefit from some of the most competitive dental bridge prices around Stretford
✔ Free consultation – Many dentists charge hundreds of pounds but it is free at Riyo Dental
✔ Get fantastic results – Our dental bridge treatments provide safe, stunning natural looking and long lasting results
✔ Expert team – Our highly experienced and skilled missing teeth team have helped improve the smiles and confidence for hundreds of patients across Stretford and Manchester
✔ 5* Google Rated – We go above and beyond to ensure we exceed patient expectations. As a result of our commitment, we are proud to be the highest rated dentist in Stretford with 50+ 5* reviews on Google
Why choose dental bridges?
Whilst dental implants are the gold standard to replace missing teeth, dental bridges can be utilised where implants cannot physically be placed for instance if there is not enough bone, or there are some medical conditions which would advise against implant treatment.
Dental bridges are used to restore a gap created by missing teeth, literally bridging the gap. They are all fixed and can only be removed by a dentist.
When you lose a tooth, the gap that is created can affect your bite because the teeth next to this space will gradually move into the gap and affect the harmony of your upper and lower teeth. Over time this can lead to possible loss of further teeth.
A bridge could last for a significant number of years and help you maintain a healthy smile and protect the arrangement of your existing teeth.
Types of bridges available
There are several types of bridges and our GDC registered dentists will discuss the best options as relates to your case.
Below is some more information on the different types of dental bridges:
1. Conventional dental bridge:
Here the false tooth is fused between two porcelain crowns holding it in place, which is attached onto your natural tooth on either side of the false tooth. This type of dental bridge can be used to replace one or more missing tooth.
However it requires extensive preparation of the teeth holding the bridge in place and is thus not the most conservative option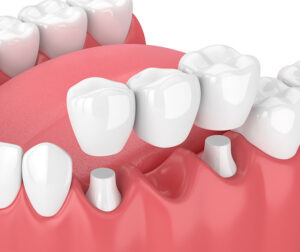 2. Resin bonded dental bridge:
This type is almost always used for your anterior teeth. The main benefit of this type is that healthy teeth need either minimal or no preparation.
The false tooth attaches to your real teeth using a metal wing that sits and hides behind your natural teeth.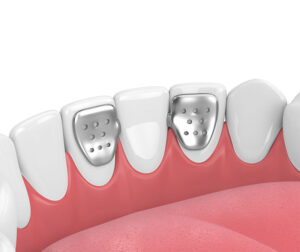 Have a look at some bridges we fitted – try and spot the fake tooth!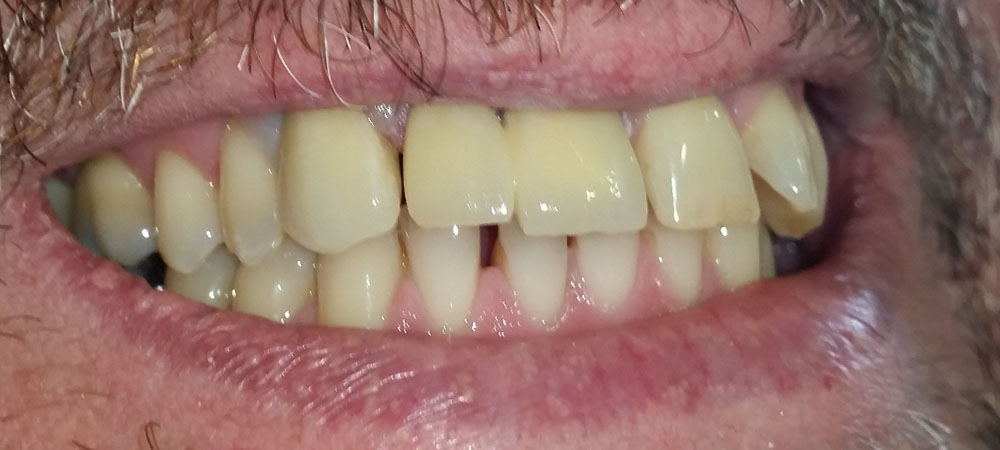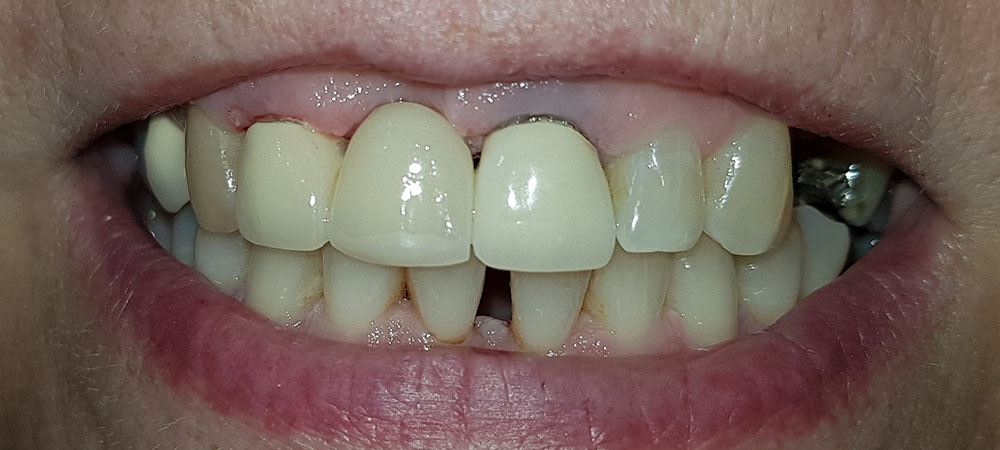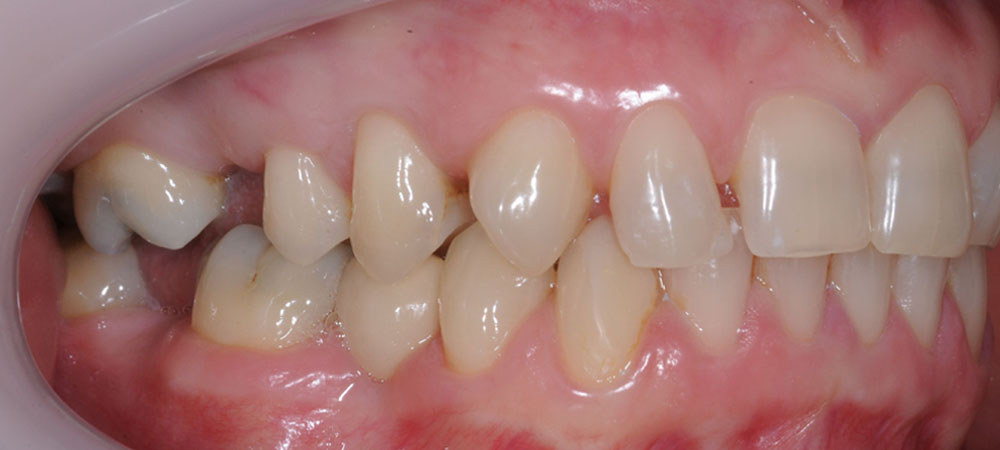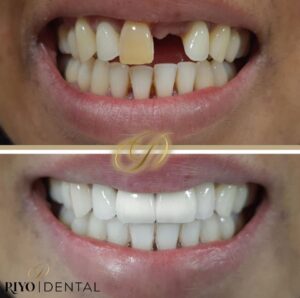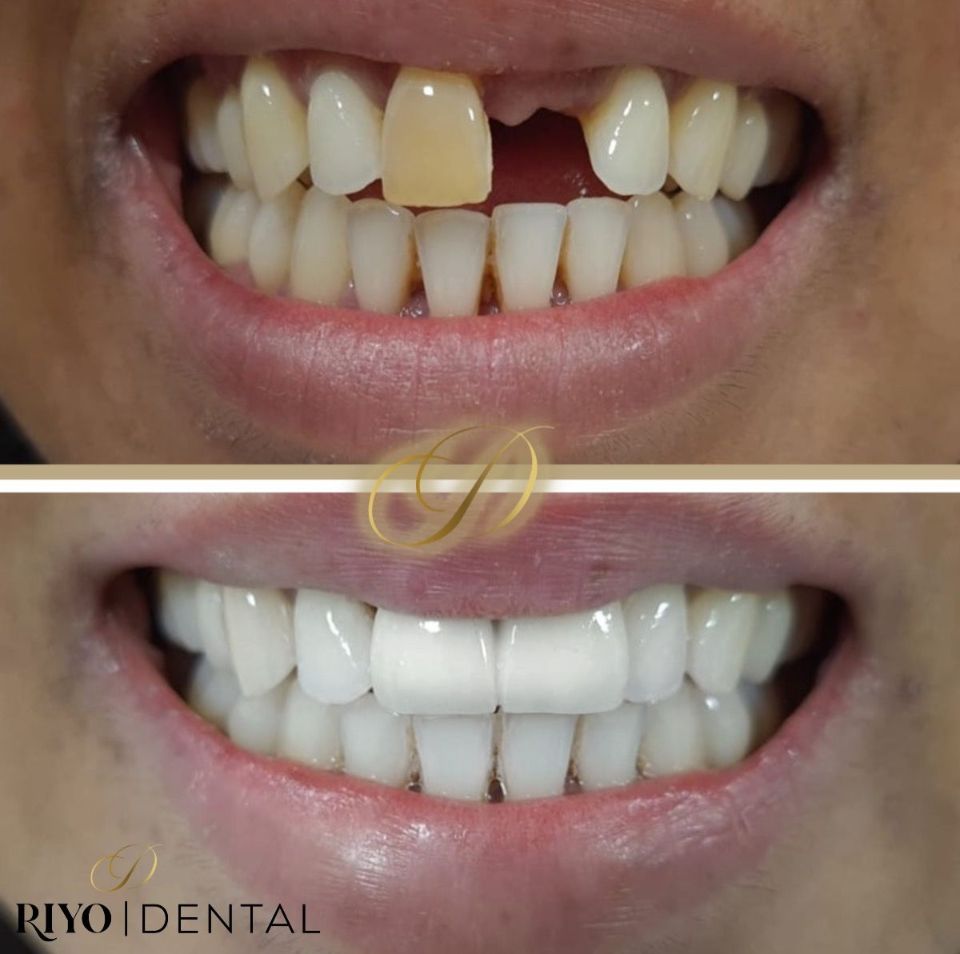 Dental bridge fees start from £350/unit