"One word = Transformation"
---
Veneers & Composite Bonding in Stretford
Veneers
If the appearance of your teeth is getting you down, why not consider Riyo veneers?
Our dentists are all registered with the General Dental Council and our CQC approved facility provides tailormade veneer and composite bonding therapies to our patients. Veneers are custom-made porcelain covers which are fitted and permanently bonded over the visible surface of your teeth. They will improve the aesthetics, strength and enhance the function of the teeth.
A wide variety of unsightly and unhealthy dental conditions can be corrected by having veneers, including:
Discoloured or stained teeth
Chipped teeth
Cracked teeth
Gaps (e.g. between front teeth)
Misshapen teeth
Rotated/twisted teeth
Our skilled dental team will meticulously prepare and fit your veneers once they have carried out an extensive smile consultation and fully understood your hopes for your
smile.
Composite bonding
Transform your smile and boost your confidence with cosmetic composite bonding. It is minimally invasive and can transform the appearance, shape, shade and the colour of teeth on the same day.
Composite bonding is the application of tooth coloured material (composite) that is applied in order to change the shape, size, or colour of your teeth. Unlike veneers which are manufactured in a laboratory, composite bonding can be completed in a single visit.
Dental composite bonding gives great results, combined with quality of the highest standard and this treatment option can really transform your appearance with minimal preparation to your existing teeth, giving you a gorgeous smile and boost your confidence.
Benefits of composite bonding:
No needles / Injections
No drilling of the natural tooth structure
Same day results
See a snapshot of some of our cases below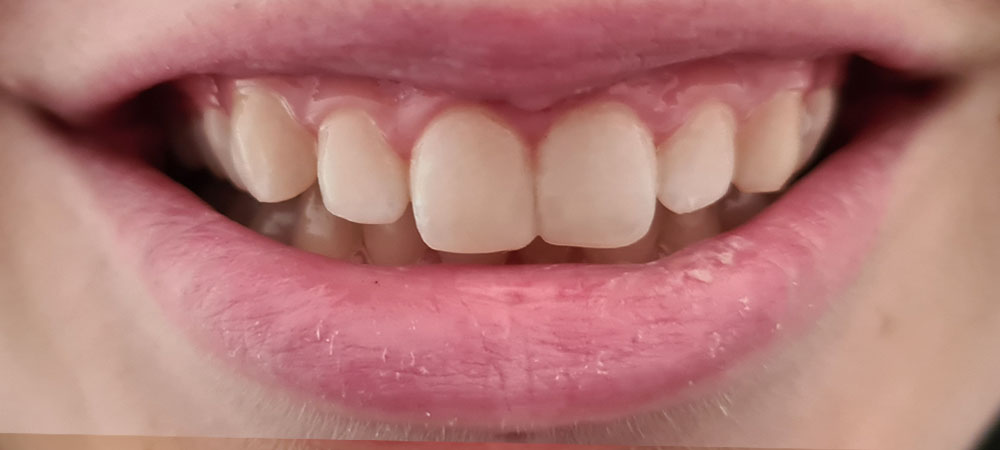 Learn more
This lovely teenager hated her smile because of misaligned front teeth which resulted in forming a V shape gap. Using composite bonding, the natural straight appearance of the teeth were restored.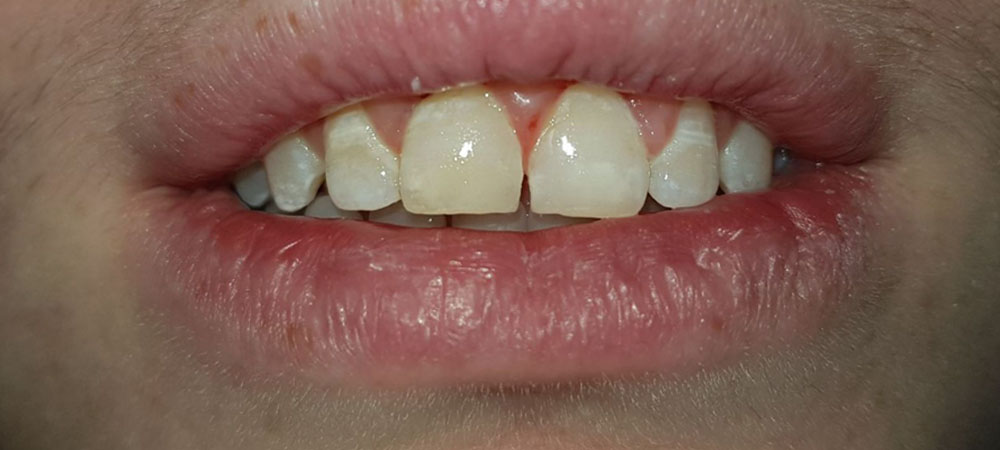 Learn more
This young chap attended with naturally discoloured front teeth. Using our trial and tested composite material we masked the dis-coluration off his front teeth to give a more uniform look.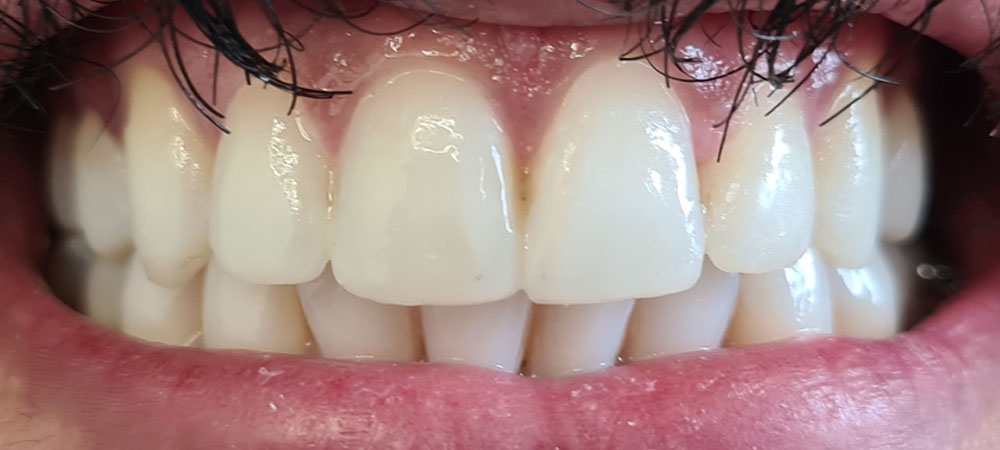 Learn more
This case is a good example of how teeth straightening along with composite bonding can significantly improve one's smile. this young man did not like his smile as his front teeth crossed over. Using braces teeth were first straighten, composite bonding was used to highlight the new and improved smile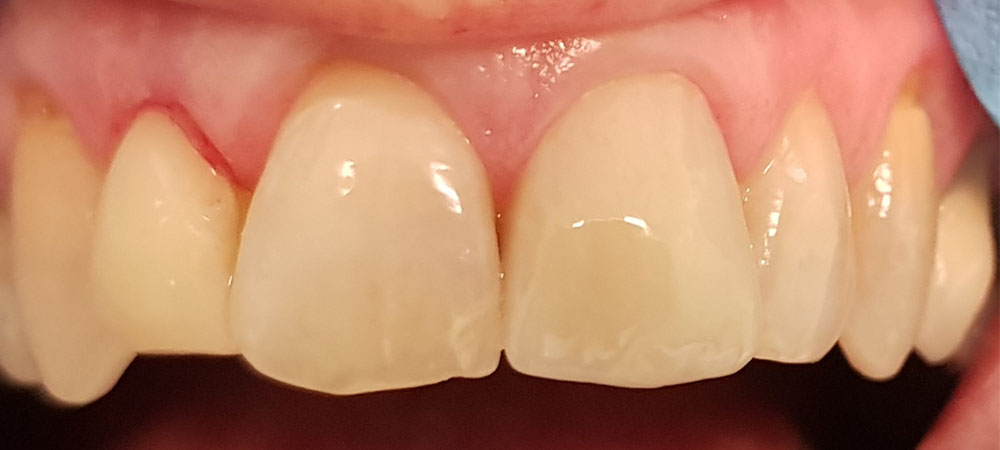 Learn more
Composite bonding can also be used to mask white spots on adult teeth, a simple cosmetic treatment can make a significant improvement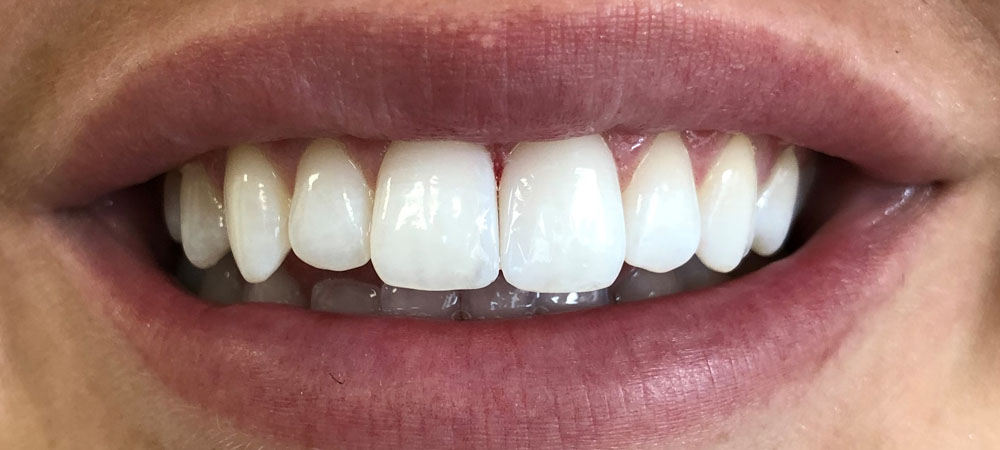 Learn more
This beautiful young lady had braces but this pesty gap just would not stay closed. Composite material is used to close the gap and restore her beautiful smile.
Veneers and Composite Bonding fees start from £170/tooth
Terry's Composite Bonding Review
We want to create a patient experience like no other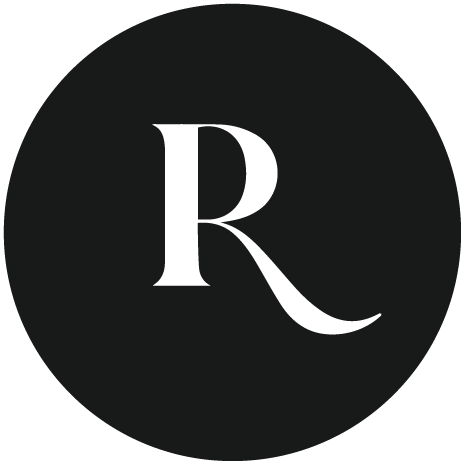 We're here for you – whenever, however you need us!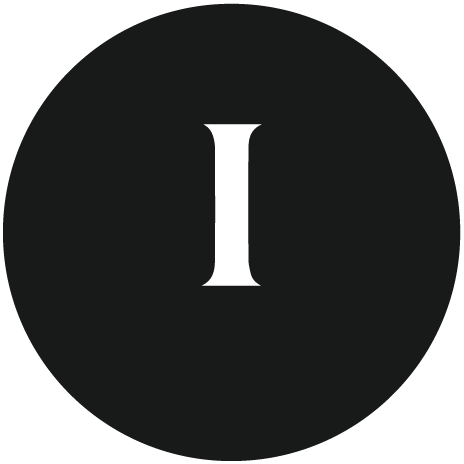 Inform yourself
Ask us anything – we're open books and here to help!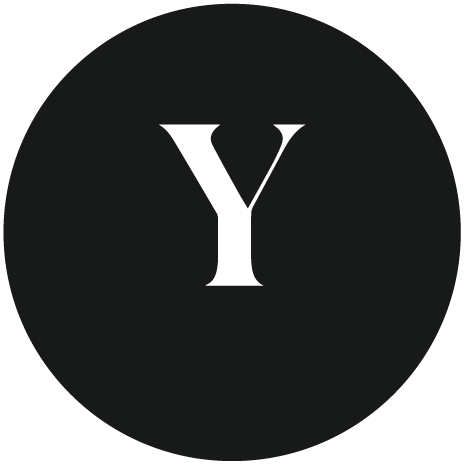 You tell us
We're always listening – we're not happy 'til you're happy!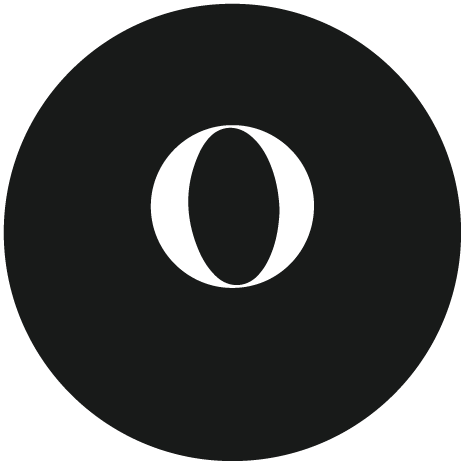 Off we go
Ready when you are – and with you all the way!
Patient satisfaction is very important to us
Here's what people say about their experience
Here's what people say about their experience
Here's what people say about their experience